What is Human Design?

Have you ever asked yourself,
"What's wrong with me?"
"Why can't I be like everybody else?" "Why can't I make the
right decisions for me?"

There's NOTHING WRONG with you and you're NOT broken!

• Human Design is a personality analysis system that
is not about changing anything about you. It
simply gives you tools to give you a deeper understanding of
your gifts, what drives you, your strengths, wisdom and
vulnerabilities and can set you
free from being victimized by old, self-defeating patterns of
thinking and the judgment of yourself and others.

Some people have the unique decision making strategy
of initiating, some have to wait to respond, some have
to wait for a personal invitation and others have to wait
28 days before making any important decisions.
Find
out your personal Type so you can know your unique
decision making strategy for YOUR Type!
When you understand yourself then you can make choices
about your life that are in alignment with your true nature,
then your life becomes a much smoother ride.
Would you like some answers as to why you have been repeating the same patterns
over and over again?

---

Astrology
To understand the astrological component of the Human Design system we have to look first at the Human Design Mandala.
The circle surrounding the Human Design body graph (the part of the chart that looks like a triangle) is called
the Mandala. You will see two distinctly different
wheels around the Mandala.
The inner wheel of the Mandala is the traditional astrology
wheel that contains the 12 houses or astrological signs.
The symbols on the wheel are the traditional 12 astrological symbols.
Neutrinos from the Star Field fall towards Earth. As they fall towards the Earth, they pass through different
planets at different times. As the neutrino stream travels
through a planets' energy field, it is changed in predictable, archetypical
ways. This is why people born at certain times during the year will
share similar personality traits.
For example, during the month of April, the neutrino stream is heavily influenced by the planet Mars,
the ruling planet of people born under the astrological sign of Aries. People who are born under the sign of Aries typically express leadership, strength, courage and fire.
The position of the planets around us influences the neutrino stream and
imprints us in unique ways at the exact moment of our birth and influences us
in different ways as we experience life upon the planet.
That is why we can collectively experience similar energies at the same time. The planets are influencing all of us.

THE ESOTERIC ORIGINS OF HUMAN DESIGN
Human Design is a synthesis of Eastern and Western astrology, the Chinese I'Ching, the Hindu Chakra System,
the Kabbalah and Quantum Physics.
Although Human Design contains components of each of these unique esoteric sciences, the true beauty
of Human Design is in the concept of synthesis.
Each one of these esoteric components is
unique and has different uses. When blended together in the Human Design system, the synthesis is a truly
new and different science of personal insight and understanding.

Quantum Physics
Your Human Design, your specific and unique energetic
configuration, is programmed by neutrinos, which are small
subatomic particles emitted by stars. The neutrino stream is the energy that "turns on" your Human Design
when you are upright. The neutrino stream enters the
Head Center and activates your Design.
When you lie down, because the neutrino stream does not directly hit the top of your Head Center,
your design activation changes. This is called your
Sleep Design and understanding your Sleep Design is an
advanced level of Human Design analysis that is interesting but by no means necessary to understanding yourself and
your design.

THE PLANETARY SYMBOLS
The Gates that you have activated in your chart will show up as colored in, in the center triangle of the Mandala.
This is called your Human Design Body Graph. This is the "map" that a Human Design Specialist will read when you receive your Human Design reading.
The Body Graph contains 9 geometric shapes. These are called the Centers. The Nine Centers loosely correlate
to the 7 energy centers of the Hindu Chakra system. There are two additional energy centers, The G-Center and the Spleen are unique to the Human Design System.
In between the 9 Centers are channels that connect the whole system
together. These channels correlate to the Tree of Life from the Judaic Kabbalah.
In spite of the many esoteric components of the Human Design System, the Human Design system is, in and of
itself, a unique system like no other. The synthesis of all these systems that creates Human Design is a map of how you process energy, your unique decision making strategies and your gifts, talents, drives and potential pain. It is not used to predict the future. It is not a divination tool.
It is an instruction manual that can help you understand yourself and learn the best way for you to have the life you desire.


---
The I'Ching
The Chinese I'Ching is an ancient divination system based on the tossing of three coins, six times. Each time a coin is tossed, it is assigned one of two lines, a solid one or a broken one depending on whether the coins are heads up
or heads down. Each permutation of the six separate tosses is combined to give 64 possible combinations.
Each of these 64 combinations is called a hexagram.
Each of the hexagrams of the Chinese I'Ching has an associated story and archetypal energy.
In the Human Design system, there are
64 Gates (the little numbers on the Human Design body graph) that correlate to the 64 hexagrams in the
Chinese I'Ching.
The outer wheel of the Human Design Mandala contains 64 numbers.
These 64 numbers (Gates) correlate directly with the 64 hexagrams in the Chinese I'Ching. Each number is further subdivided into six segments or lines so there are technically 384 possible positions of archetypal energy
available for imprinting at the moment of birth.
The Inner Wheel, The Outer Wheel And The Body Graph:
The inner wheel of the Human Design Mandala represents the macrocosm or the Universal energies at play at the
moment of your birth. This energy is determined by the
position of the planets when you are born.
The outer wheel is the representation of possible human energies that can be experienced. There is a systematic correlation between the outer wheel and
the inner wheel that determines the expression of the hexagram, the astrological energy and the energy of the position of the planet at the moment
of your birth.
You can see the position of the gate, the line of the gate and the planetary expression on your Human Design chart. You will notice on your chart that you have big numbers with smaller numbers written just above and to the right of them.
The big numbers are the Gates you have in your Human Design chart. The smaller numbers are the lines that the Gate appears in. Next to these
numbers is a planetary symbol. This indicates the planetary influence
that will affect the expression of the gate and line in your chart.
So, if you have Gate 59 in Line 4 and the symbol of the planet Mars next to it that means that you will express the 4th line of Gate 59 (a Virgo energy) and the energy of that expression will be influenced by the qualities and
characteristics of the planet Mars. A full Human Design reading can help you
understand exactly what that means.

---


​
​

---
Spiritual CPR: Pain Centers & SolutionsIn this introductory reading report you will:

Learn what your potential vulnerabilities are
now what your greatest potentials for wisdom are by making better decisions that are unique for you
Become aware of how the energies of others affect you personally and what to do about it
How to recognize your self-destructive habits & patterns that are causing you pain and solutions on how to turn them around for a more joyful and fulfilling life!

$75 This includes excerpts from Human Design 4 Expansion 101 e-booklet, Type, Strategy, Authority.
($125 Value)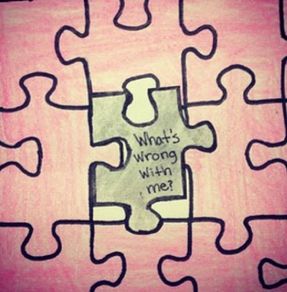 "Just the Facts!"
What you need to know & an energetic exploration of your uniqueness
In this reading report you will receive:
My complete e-booklet Human Design 4 Expansion 101 which
includes:
Your unique personality Type
The Role you are here to play
What your purpose is and how to go about fulfilling it that is right for you
How to make decisions that are in energetic alignment with your authentic self
Your personality style and how you learn & interact with others
Your potential vulnerabilities (energetically)
and how to lessen the impact they may have on your life

$149 ($225 Value)


---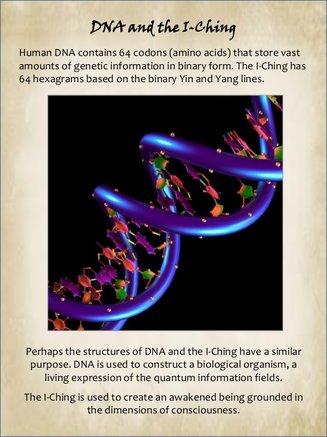 "Your Personal Human Design Journey" (over $500.00 value)In this very detailed FULL Human Design reading report you will receive:
My e-booklet Human Design 4 Expansion 101 which includes
everything in the "Just the Facts!" reading report as well as
everything in the "Spiritual CPR: Pain Centers & Solutions PLUS:
A detailed and personalized reading report
exploring the most prominent gates,
​
channels & lines as they are influenced by their respective planetsThis is the most detailed reading you can receive from a Human Design Specialist!Some of the details include:
What your life purpose is
What drives you
Your mentality and how express yourself in the world
How you interact in intimate relationships with others and why you may harmonize
​
with some and rub others the wrong way or vise versa
What your potential challenges are as well as your strengths
Your blessings that are waiting for you!
Your unique spiritual gifts and talents
where you may experience and hold fears that may or may not be yours and how
to push through to the other side and watch them dissipate!
Your energetic circuitry and how that impacts your life and those around you (Individual, Tribal, Collective Circuitry)
You will also receive a 90-minute Q&A session with me via telephone where you can have
your questions answered after you have read through the reports and developed questions. (PLEASE be sure to read through all of the material carefully PRIOR to your session
and please have your chart and a list of questions ready for our session so we can utilize the time efficiently so you will get the most out of our session together!)
You will also get unlimited access, via email, to inquire about the specific information that pertains to your reading report for 1 full month!!!
You will be amazed at how highly accurate and personally detailed your Human Design blueprint is!
$349
---
​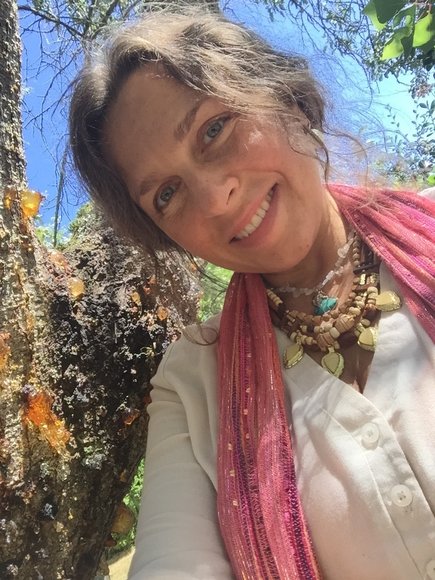 Let's get started!Thank you for choosing me
to be your personal Human Design SpecialistCertified Level 3 Human Design Specialist& Certified Human Design Relationship Coach
Connie Wetzler
---